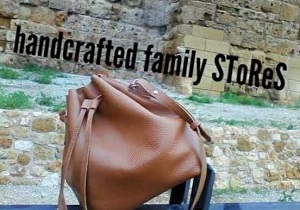 If our bags could speak, they would like to tell you:
PLEASE TAKE CARE OF ME
My materials have been chosen carefully and I have been handcrafted piece by piece by experienced manufacturers and with a lot of love here in Greece.
My leather cleans up with body lotion
or wet wipes.
Any imperfection I have is due to my nature and that is why I'm perfect.
I'm glad I'm yours now and you can
TAKE ME TO MY NEW HOME.