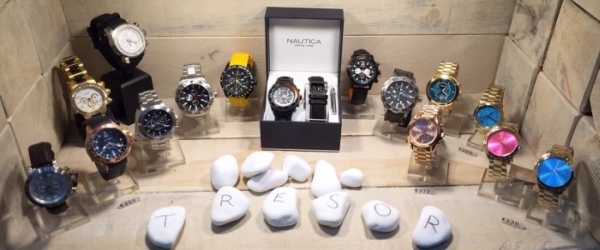 In TRESOR Jewel store you can find solutions for your everyday or professional needs and obligations, as well as luxurious items when you merely wish to pamper yourself. There is also a wide range of items for those special moments in your life, such as engagement, wedding, christening and anniversaries. Our concept of timeless luxury is reflected within our authentic shapes and forms that embrace and enlighten the beauty of each woman.
In TRESOR Jewels you can find the following jewellery and watch-making brands:
REBECCA, Handmade Collection by TASO HAIDEMANAKIS, REBECCA, D&G, NAUTICA, DKNY, MICHAEL KORS, KOLBER, BURBERRY, CHRISTIAN BERNARD, DISSONI, GIANGRANCO FERRE, MARC ECHO, BULER and more...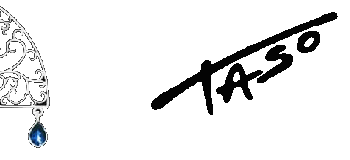 In all over Crete, TRESOR Jewel store has the exclusive sale agreement with the designer TASO HAIDEMANAKIS. What do Michelle Obama, Mikhail Baryshnikov and the Queen of Spain have in common? Anastasios Konstantinos Haidemenakis, otherwise known as Taso.
Taso has crafted some of the most interesting pieces of jewelry in the world using larimar as the centerpiece. Also referred to as the "Atlantis Stone" or "Stefilia's Stone," larimar is a variety of pectolite and its volcanic blue coloration is a result of a cobalt substitution for calcium. Found only in the Caribbean, larimar's healing properties are said to draw out inflammation from the body and to reduce fevers and the heat of a sunburn. But for most collectors, the bluish-green stone is precious for its resemblance to the sea.